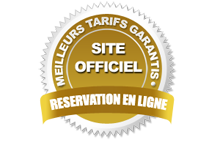 CONTACT
HÔTEL EXCELSIOR REPUBLIQUE
4, RUE DE LANCRY
75010 PARIS
Tel : + 33 (0)1 42 06 23 30
Fax : + 33 (0)1 42 06 09 80
welcome@hotel-excelsior.fr
THE ROOMS OF THE HOTEL EXCELSIOR
The hotel offers 34 fully equipped rooms with double glazing.
Each of our rooms is equipped with:
Bathroom with shower and WC
Hairdryer
Television
Phone
Free Wi-Fi Access
Our hotel offers individually decorated rooms, each with its own charm, and some have a balcony.
Single Room (1 Single Bed):
You will be charmed by our very functional Single rooms.
Double or Twin Room (1 Double Bed) or (2 Single Beds) :

Our double and twin rooms are very light, pleasant and comfortable.

Triple or Quadruple Room (1 Double Bed + 1 Single Beds) or (1 Double Bed + 2 Single Beds) :
Let yourself be tempted by our bright and cheerful Triple or Quadruple rooms. They are ideal for a holiday with your family.